Tuesday, October 30, 2018 9:35 am, Posted by Absolute Destruction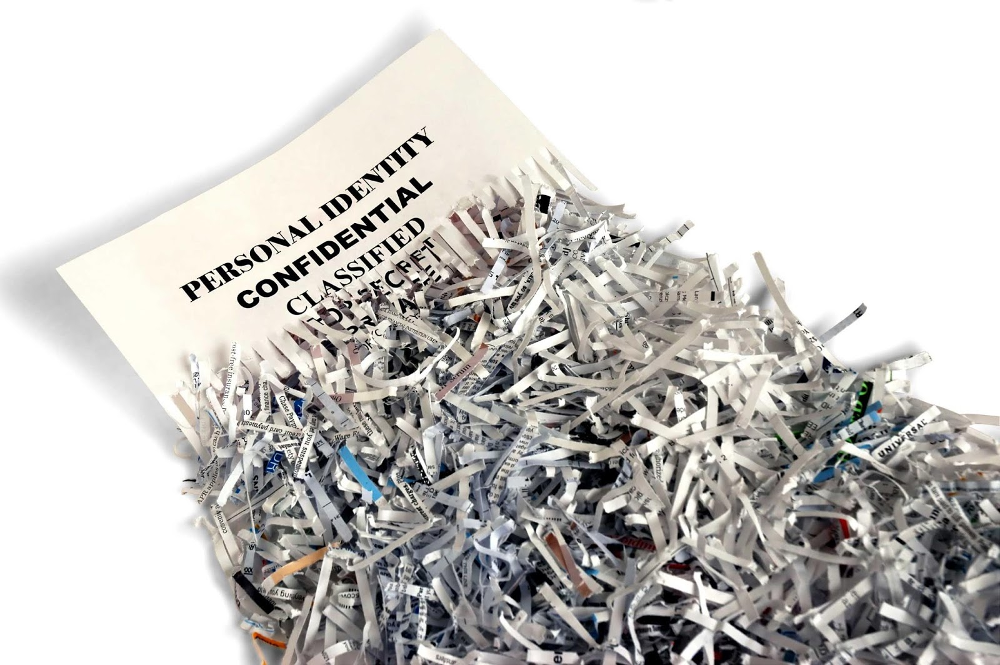 Junk mail is a pain – not only because it's a complete waste of paper and resources – but companies you actually do business with will put your personal information on mail you're going to immediately toss away. Having to keep a backlog and filing system full of documents and tax forms is also a hassle and can really pile up when multiple family members are involved. It's important to regularly shred the right documents as well as destroy old electronics and storage devices because all of these contain sensitive data that could be used for identity theft purposes if thrown away, lost, or stolen. But what needs to be destroyed and when? At Absolute Destruction & Recycling Corp., we provide
commercial document destruction services
in the GTA and beyond, and we're here to help you with this process. We care about protecting you and your family from identity theft, as well as protecting the environment from e-waste and improperly disposed materials.
Lifehacker offers a helpful list
of what you need to keep in terms of physical documents. Keep these pieces of paper around, well-protected, forever:
Birth and death certificates
Social security cards
Pension plan documents
ID cards and passports
Marriage license
Business license
Any insurance policy (good to keep even if they have a digital copy in case problems come up)
Wills, living wills, and powers of attorney
Vehicle titles and loan documents
House deeds and mortgage documents
You can get these replaced but it takes a lot of time and vetting to do so. It's a good idea to invest in a fireproof lockbox or safe to keep documents and other valuables inside. It might be a hassle to fetch your passport if you travel often, but it'll be a several-year-nightmare if your identity is stolen. Other documents you need to hold onto, but only for a specific range of time. Anything you need for tax purposes, in Canada, hold onto for at least six years in case of disputes down the line, this includes pay stubs and relevant receipts.
Banking is usually done online but any paper records should be kept for at least a year – unless they're relevant to tax purposes, and then the above applies.
Same goes for medical records and bills: if you claim medical expenses on your tax return, keep them for longer.
Documents related to selling your home should also be kept for six years after you sell.
For any insurance policies, government or private, keep the most recent version of them.
If you're ever unsure, check the relevant organization or company's website, or give them a call. Make a list of each institution's rules and pin it up somewhere accessible. If you've been careful with what you throw away but now have piles of papers, mail, and useless files with your personal info lying around, you'll need to shred them. Identity theft is a serious problem that can cause trouble with proving who you are during applications, ruined credit scores, and weeks spent trying to replace every single piece of identifying information. Call in our
mobile shredders in Toronto
and the surrounding GTA to take care of your home or business's shredding needs, and gather up all of those old computers, phones, drives, and disks no longer in use, and we'll securely destroy them all. Our services are
AAA NAID-certified
, and rest assured all the resulting materials will be properly recycled according to government regulations.
Businesses and homes have trusted us to provide document destruction in Oakville and other parts of southern Ontario since 1998. We're Canadian-owned and operated, and we're proud to attend to and serve the specific needs and concerns of every customer. Contact us to ask questions and arrange an appointment at your home or office today.